We have temperature inversion effect in 40nm and below technology. At 65nm hand early technology, the worst timing corner are alway low voltage, high temperature corener. But in 40nm and below, the timing worst corner is at low voltage, cold temperature. This is the Temperature Inversion Effect.
Temperature effect
Following are 2 main affect while Temperature increase:
Vth decreases & (Vgs–Vth) increases as T increases.
Mobility decreases as T increases
In 65nm and above, the mobility is dominate the current/timing. While in 40nm and below technology, at low voltage situation, Vth became the main part of current/timing.
As a result we got the temperature inversion effect.
Vth & Temperature Curve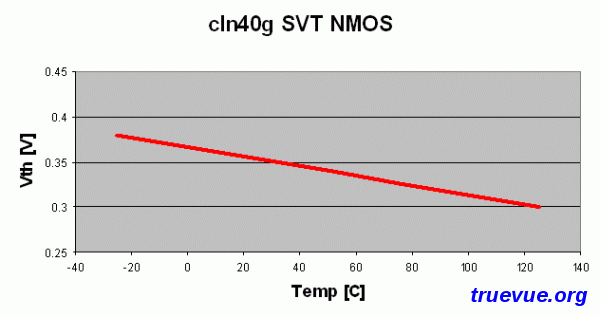 Mobility & Temperature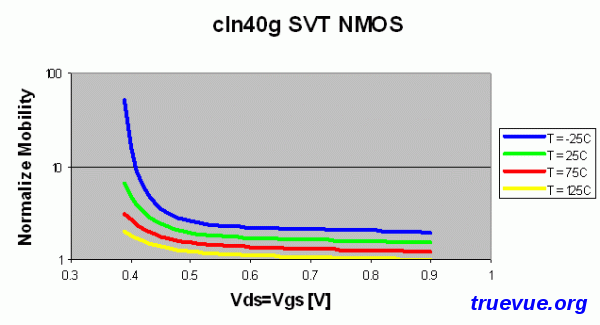 Invert Delay vs. Temperature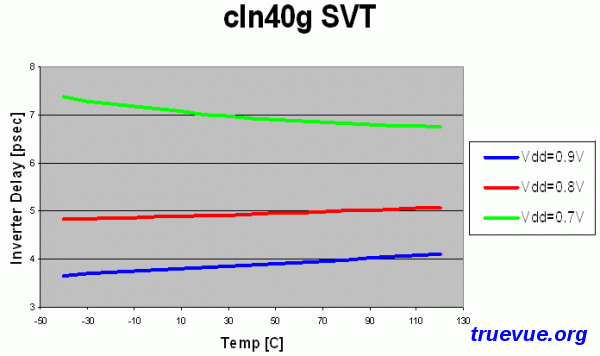 参考:
http://www.eetimes.com/design/embedded/4231192/Dealing-with-multi-Vt---m...